Children's Day Celebrations
Parents & Teachers meeting with the Management for Class X
Telangana School Innovation Challenge
Global K-12 Summit honors
Azra Public School for Excellence in Teacher- Student Connect Programme
held 08th September 2023 ITC Kohenur,Hyderabad
Teacher's Day Celebration
2023
Independence Day Celebrations
2023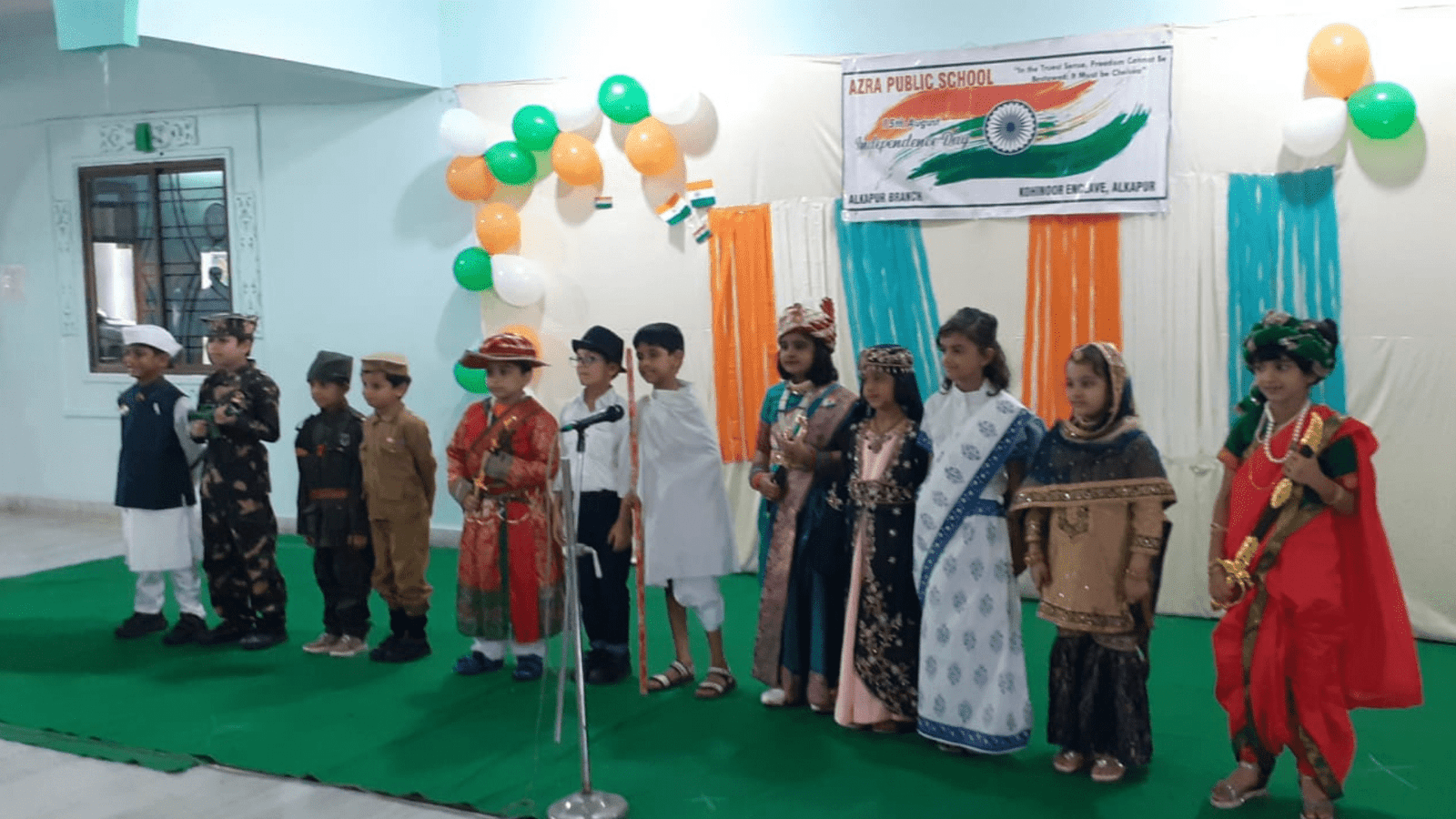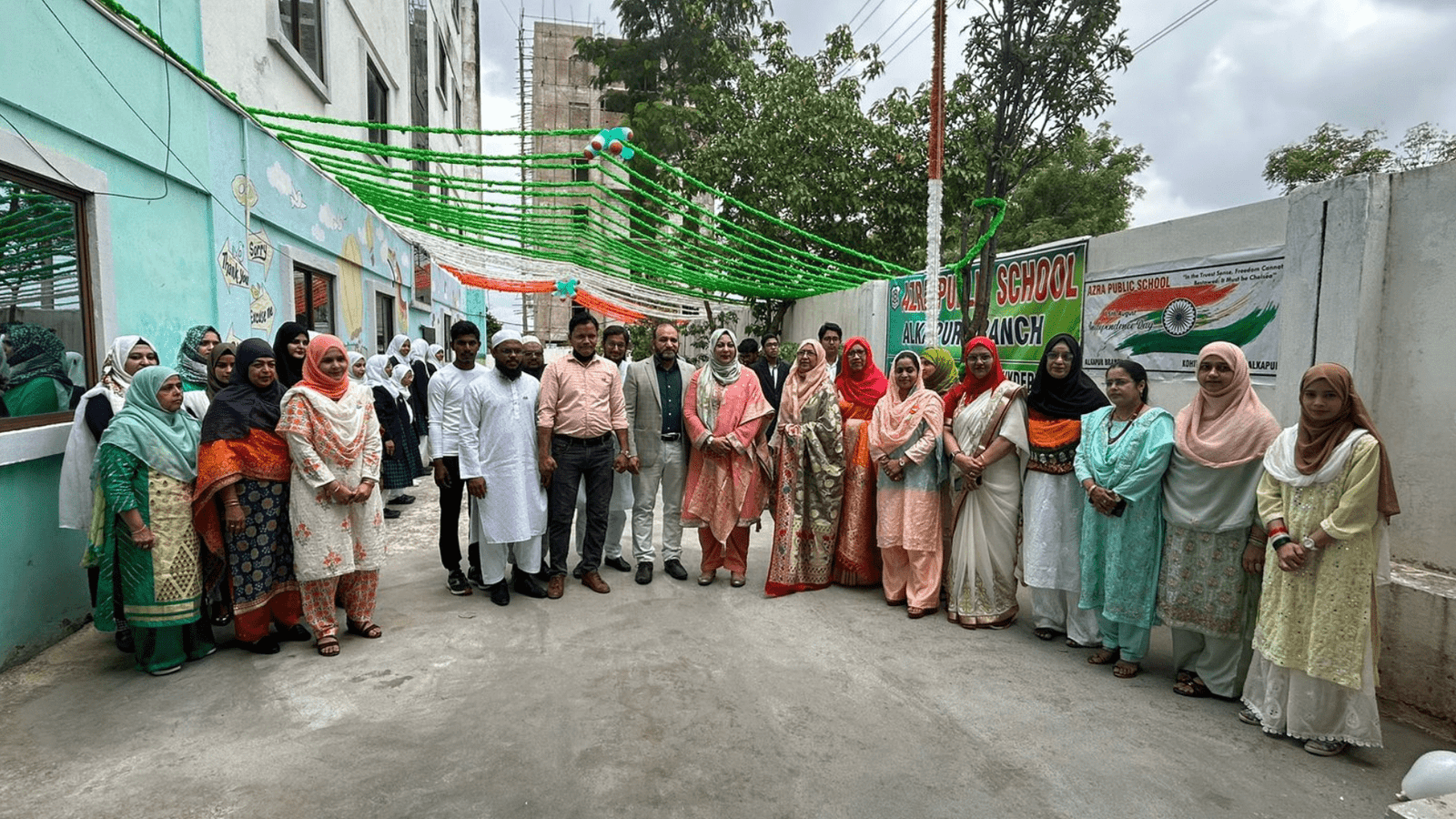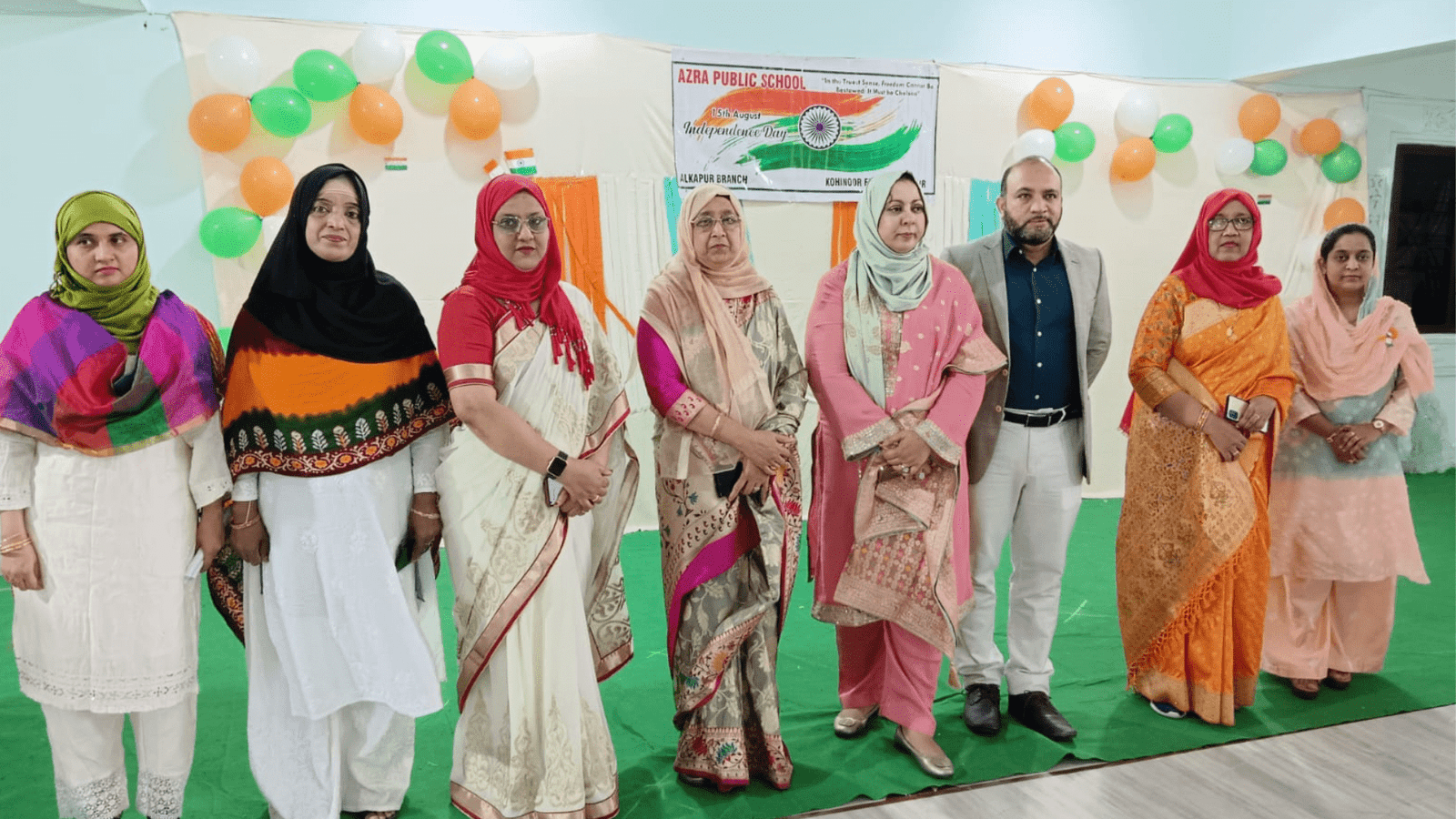 Glimpses of POTTERY ACTIVITY
Felicitation Ceremony to CBSE Class X Topper students
Haritaharam- World Environmental Day
Farewell to Class X students by the Management
At School
74th Republic Day
Celebration at School
Literary Week Celebrations
Excellence in Providing Affordable & Quality Education
Heartiest Congratulations!
Mohammed Murtuza
Class X (2019 - 2020) Batch who secured, ALL INDIA OPEN CATEGORY- 72 RANK in JEE MAIN-2022 RESULTS
Inter School Competition
Conducted by SS MPE Sports Pvt Ltd
at Gymkhana ground, Secunderabad.
2nd INTERNATIONAL MARTIAL ARTS CHAMPIONSHIP -2022
Mohammed Mohiuddin
S/o Mohammed Akheel uddin of IV standard
secured 1st place and got Gold Medal
Skill-Based Interactive Activities
*A wide range of skill-based games, strategies and interactive activities that support students' educational development.
*The goal of all activities is to enhance students' understanding, skill or effectiveness in a specific area by engaging multiple styles of learning.
*While arts and crafts children regularly use the various muscles in their fingers, wrists, and hands.
* Regular use of these muscles improves their strength and finesse, which makes it far easier for other tasks, such as writing!
National Unity Day is celebrated on 31 October
Rashtriya Ekta Divas
It was introduced by the Government of India in 2014. The day is celebrated to mark the birth anniversary of Sardar Vallabhbhai Patel who had a major role in the political integration of India.
Teacher's Day celebrations- 2022
Investiture ceremony
&
Felicitation of CBSE Xth board toppers

2022-2023
CELEBRATION OF INTERNATIONAL YOGA DAY – 2022
HIGHLIGHTS OF THE EVENT
120 students participated in Seminar & Exhibition on Importance of Yoga (21ST June 2022) in Assembly Hall
70 Students participated in Human Pyramids using various Yoga Postures in School Ground
88 students participated in Performing Mass near Historic Monument in Golconda Fort. Golconda Fort, is a fortified citadel built by the Qutub Shahi dynasty as the capital of the Golconda Sultanate, located in Hyderabad, Telangana, India. Golconda flourished as a trade centre of large diamonds, known as the Golconda Diamonds.
200 Students participated in making Slogans & posters on awareness on benefits of Yoga in Class room activity area.
106 students participated in Making of paper bags.
78 students participated in Yoga slogan writing.
400 students participated in Mass Yoga.
200 students participated in Organic showing videos on Yoga.
Environment Day
Green Day Celebration
2022
2022
Republic Day Celebrations
2022
2022
Independence Day Celebration
Coral Celebrations Azra Group of Schools
Investiture Ceremony & Felicitation Of CBSE Toppers
Republic Day Celebrations